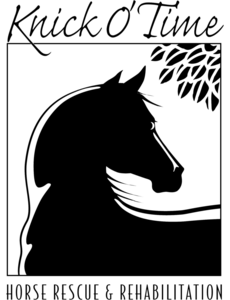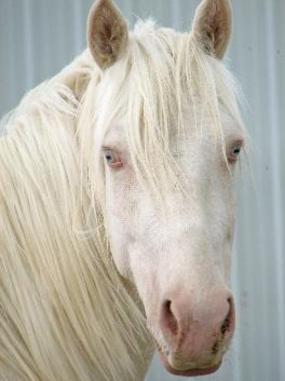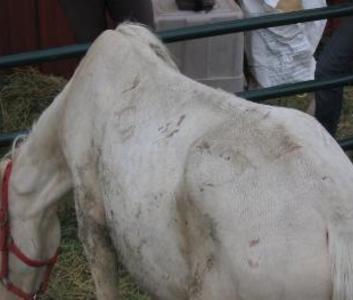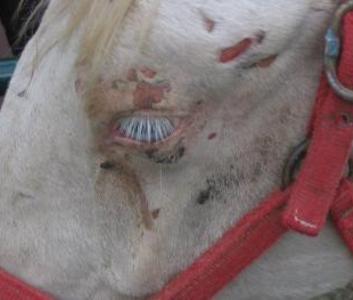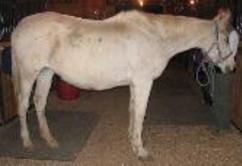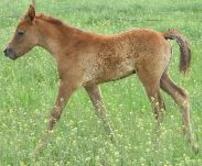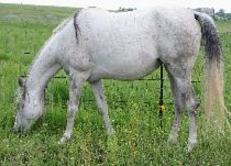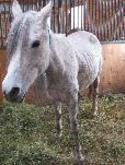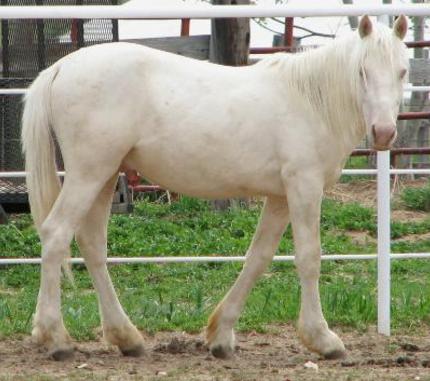 NEWS








***We urgently need corral panels***







We've Relocated!!

Please make note that Knick O' Time Horse Rescue and Rehabilitation
has relocated to:

14509 North 83rd Street
Longmont, CO 80503





Available Now
KOTHRR 2019 Calendars
Please click here to go to the Calendar Page






















In March 2007, KOTHRR and Colorado Horse Rescue have again been asked to help the Boulder County Sheriff's department to host impounded horses from a recent seizure. These horses were kept in deplorable conditions and their condition is improving in our care.

"Penelope" is a 7 yr gray Arabian mare, purebred (however, no registration papers are available) and gorgeous! She was impounded by Boulder County Sheriff's Department as part of an animal cruelty/neglect case several months ago. She was severely underweight and approximately 10 months pregnant. There were serious concerns shared both by the Animal Control officers and by our veterinarians about her chances of survival and the survival of her unborn foal. She was an estimated 200+lbs underweight, and she had a body condition score of less than 2.

UPDATE: April 2007

After much worry, specialized feed, veterinary care and close supervision, Penelope gave birth to "Penny", a tiny chestnut (turning gray) filly on April 16th. The delivery was complicated, but thanks to modern technology, video monitors, and experienced intervention by KOTHRR personnel, both Penelope and Penny survived. Penelope had no colostrum or milk to offer her newborn filly, and rejected her at first. Experienced human intervention prevented Penny from being hurt, and fortunately, another mare (belonging to RoanOake Farm) had also delivered a filly a few hours earlier, and was a generous colostrum (and milk) donor for little Penny. Penelope gradually began to accept Penny and produce her own milk, and after a very rocky start, both became very bonded and safe. To see them together now,
you would never imagine that Penny had such a traumatic introduction to this life!

UPDATE: May 2007

Penelope has steadly gained weight since her arrival, and has gained almost 200 lbs. Penny is making up for being such a tiny newborn, and is catching up with the other foals. Penelope has come a long way with her "people skills" and is now well halter broke, loads, trims, etc.

UPDATE: September 2007

Penelope and Penny are now both available for adoption. Please see the Available for Adoption page for further information.

UPDATE: Both Penelope and Penny have now been adopted.
























Stella

Stella was a 19 yr gray TB mare who had come to us instead of going to slaughter. It was clear she had been very neglected, and needed to gain at least 300lbs (although the winter hair hid her gauntness). According to her previous owners, she was a retired eventing horse, and was very likely bred to an Arabian stallion for a 2007 foal (foal would have been eligible for registration as half Arabian). But on 12/18/06, we sadly lost Stella... The neglect and starvation she had suffered prior to her arrival at KOTHRR had caused her condition to deteriorate beyond what her poor body could handle. After a valiant effort to survive, she
finally succumbed, losing both her life and the life of her unborn foal.








On September 28th, 2006, Colorado Horse Rescue assisted the Boulder County Sheriff's department in the seizure of 13 animals. The animals included 11 horses, 1 miniature donkey, 1 pony, and 1 pygmy goat. All were transported to Colorado Horse Rescue's facility in Longmont, CO. KOT is working closely with CHR to get some of the rescued horses adopted into new loving homes. Descriptions and pictures will be posted in the Available for Adoption page soon.

UPDATE: All animals that came to KOTRR have now been adopted into new, loving homes.







LONG SHOT

































Through the help of Shiloh Acres, "Long Shot" came to us on 9/14/06 from the slaughter yard severely emaciated and with multiple injuries. His injuries indicated he was most likely used as a "roping dummy" or for horse tripping in Charreada Rodeos. His injuries ranged from superficial to severe, with the most serious being 3-4 likely skull fractures. Other injuries included serious leg injuries and too many lacerations, abrasions and gashes to count. We needed to raise money for radiographs and possible surgery (to save one of his eyes due to a potentially fractured eye socket).

He also had a large edema running along his belly (from heartgirth to navel), serious rope burns on 3 of his pasterns, and one front leg that was so swollen, he was unable to flex any of the lower joints. He was also 100-150 lbs underweight, although at first glance, the swelling and edema caused him to look less underweight than he actually was. The worst part was... he was estimated to be between just 5-12 months old.

The only "good" side to this situation, if you can call it that, was that he was able to get around, he gained an appetite, and although not halter broke AT ALL, we were able to approach him and treat some of the injuries.

The above pictures do not really show the seriousness of his condition, but at least there is a face to his name now...

We are looking for any help for sad cases like his that the horse community can offer. As with all serious rescue efforts, funding, monetary donations are ALWAYS appreciated (and all donations, monetary, items and in kind services, tax deductible of course).

We also need large quantities of equine junior, shredded beet pulp, rice bran, extruded soy, clean straw, good quality grass hay, good quality alfalfa hay, betadine, bute, bandage materials, SMZ antibiotics, and even services (including but not limited to veterinary, and eventually farrier). We would also consider alternative treatments such as massage, acupuncture, chiropractic, etc.

Please feel free to visit our website for updates on Long Shot, or you are welcome to call anytime!

We will continue our joint efforts, with Shiloh Acres in Ft. Collins, CO, to rescue slaughter bound horses.

Stephanie @
Knick O'Time Horse Rescue

11.3.06 *UPDATE*
LongShot is doing really well, in fact better than any of us expected! His fractures have healed, his lungs have cleared up, all of the lacerations have healed and he is moving very comfortably at walk, trot and even the occasional canter! He's eating "like a horse", and he is even frolicking out in the pasture with the other youngsters!

Best part, he likes people!! Even after his horrible ordeal, he is trusting and gentle. He is even one of the first to greet us at the gate, and nickers when he hears people coming. He likes nothing more than a good scratch and cuddle from just about anyone who walks by! He is learning how to be haltered, led, blanketed, groomed, etc., and is turning out to be a great little citizen!

He still had some residual fears with his feet and legs, but slowly become comfortable with having them touched, picked up and held, and he even managed to be calm and trusting enough to be trimmed a couple of times! The sight of a lead rope no longer sent him into a panic, and he learned that the feed bucket is not a torture device, but rather a yummy meal of equine junior!!

His progress surpassed all of our hopes, and the vet deemed his progress "excellent!" Other than still being a bit underweight and a bit small, he is turning into a healthy, strapping young horse, and will be ready to find his "forever" home within the next few months! Thanks to everyone's kindness, generosity and compassion, LongShot has survived his abuse and trauma, and is well on his way to a new future!

1.28.07 UPDATE!
After his long recovery and rehabilitation here at KOTHRR, LongShot is now doing so well, that he has been given a clean bill of health, and we will be accepting applications for his adoption as of Feb 1st.

2.16.07 UPDATE!
LongShot has no limitations for his future "life" and will be a great addition to a kind and loving family! Now, the only thing LongShot needs is his new, forever home. He truly is a special little guy!

UPDATE! LongShot has been adopted to a new, loving home! Good Luck LongShot!!